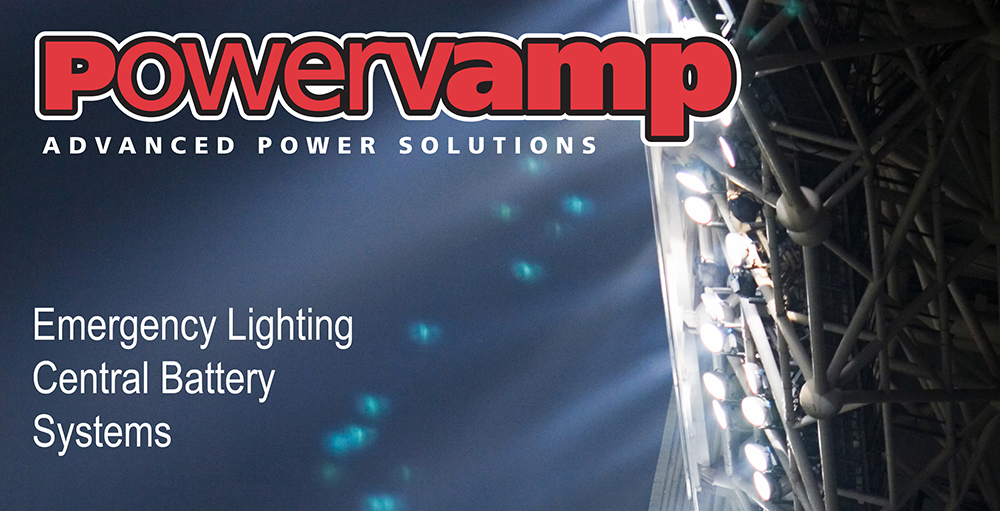 Emergency lighting plays an essential role in all public buildings and work spaces. If the mains electricity fails the emergency lighting static inverter & central battery systems cuts in automatically. Under UK law, there is an obligation for public buildings to be equipped with this facility.
Essential, instant, reliable power
Not only must the lighting be restored seamlessly at the first sign of a problem; the emergency system must also be able to maintain an acceptable lux level (brightness) for long enough to allow people to leave the premises safely. In most cases this is likely to be either one hour or three hours.
Powervamp's Effekta Range of emergency lighting power systems are designed to fulfil these legal obligations reliably and efficiently.
Effekta systems in high-risk task areas
For areas which are considered high risk, the required light levels are significantly higher than for general emergency lighting. This is difficult to achieve using self-contained light fittings as the light output is reduced when in battery mode (mains failure).
An Effekta static inverter system will maintain light levels at maximum brightness during a mains failure, dramatically reducing the risk of injury.
Effekta Systems and ATEX
Emergency lighting is a requirement in areas where there is a high risk of explosion. ATEX-approved self-contained fittings are expensive and, if used in areas with high ceilings and where high-levels of emergency light are required by law, often can't produce the output levels required.
In this scenario, standard ATEX fittings can be used with a remote Effekta static inverter, where the static inverter is removed from the ATEX area to a safe remote plant / switch room.
Effekta Systems and LED Lighting
LED light fittings are increasingly being used in new-build as well as refurbish projects. Effekta static inverters are well suited to LED installations as there is often no space for local battery packs, which are typically pushed through the ceiling cavity. This makes maintenance of these types of fittings awkward as lamps need to be removed to gain access to the battery pack.
We have installed many static inverters with LED lighting connected, and have successfully dealt with a wide variety of existing set-ups (including poor power factors, high harmonics, and high inrush currents).
We are happy to assist and offer advice on LED selection and associated static inverter sizing.
Effekta Systems and Interior Design
When using an Effekta static inverter, architects and designers have the freedom to choose any type of light fitting to suit any modern or period type lighting requirement.
Powervamp – UK manufacture and Full Service Backup
The systems running emergency lighting are highly specialised, requiring banks of reliable maintenance-free batteries, along with electrical inverters and switching systems that deliver current cleanly and consistently, and an intelligent control centre to run the system efficiently.
Powervamp is a leading UK manufacturer?of power systems and offers a wide range of products and services, from small single phase products to large industrial three phase products. We also have a dedicated factory trained service team to provide full after sales support.
Contact Powervamp: Phone:+44 (0) 1934 643000 | Fax:+44 (0) 1934 642800 | email:info@powervamp.com