Product Information
Powered by a 3-cylinder water-cooled Yanmar diesel engine, the Scammer Hybrid is the latest model of Powervamp's compact low cost diesel GPU, developed for regional DC aircraft operators and FBOs requiring continuous ripple free power in the hangar and remote power for line operations and turbine starting on the ramp. No other GPU delivers the versatility and convenience of Powervamp's Scammer 300.
Depending on specification, this compact and efficient diesel GPU provides continuous AC or DC power. Very high DC amperage from its ultra-high-discharge batteries is available instantly for turbine starts and short-term loads that may exceed the generator's continuous output.
Originally developed in 1995 for the UK military as a low cost self-contained GPU designed to supply continuous DC power all day for pre-flight/avionics and random turbine starting, the latest Scammer 300 delivers up to 300A continuously at 28V, either from the diesel generator or by connecting the GPU to a 3-phase mains supply, thereby allowing it to be used in confined spaces.
A selector switch directs generator output to either the 28V DC or 110/230V single phase outlets (depending on specification), enabling the GPU to provide continuous mains AC power for multiple uses. In enclosed spaces such as maintenance shops or hangars, with the diesel engine shut down and the unit connected to a mains supply, the Scammer 300 while providing 28V, will automatically recharge its integral batteries.
Available In various configurations and in series production over 17 years, with sales to several armed forces, the latest Scammer Hybrid is the civil version for FBOs, regional airlines, and operators requiring versatile remote power at a fraction of the cost of a conventional diesel GPU..
Supplied with: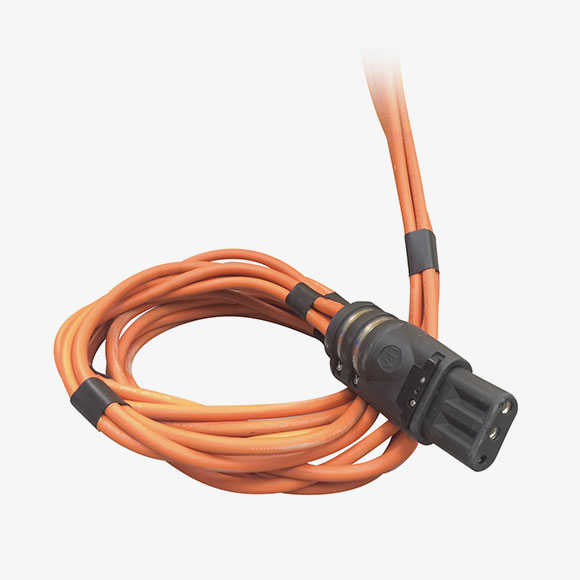 4m Hard Wired Nato Lead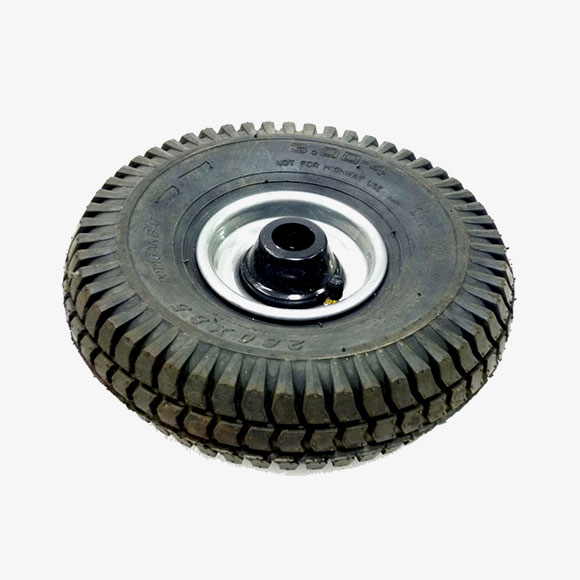 Spare Wheel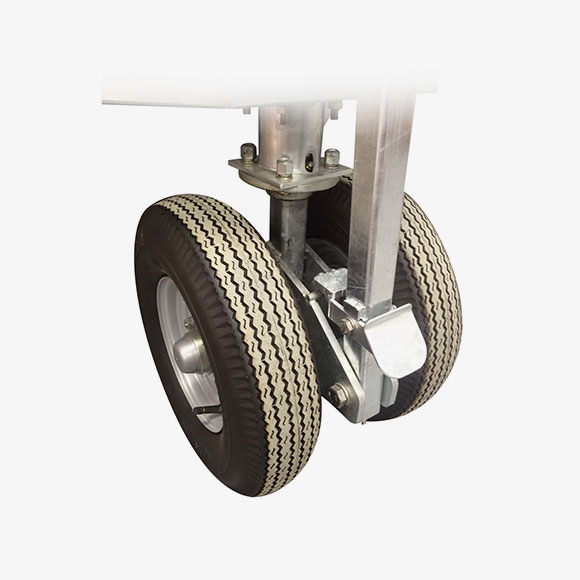 Wheel Brake System
Typical power plant*
PT6C-67, ALF 502, TPE331, TFE 731, AE3007A, or power plants of a similar specification

Pre-flights: All DC business jets, small commuters. Air-con: up to 400 amps continuous, peak to 1400 amps, short term 200–400 amps until voltage limit warning.
Turbine starting: All DC business jets