Businesses often bid for short-term contracts. In such instances the operational need may be for portable battery power for vehicle starting, 28V or 400Hz GPUs – diesel or electric – for aircraft or helicopters or portable air conditioning for aircraft, marquees or spot cooling.  Powervamp offers its short- or long-term lease/rental service to customers, through which its modern equipment can be hired by the week.  Most of our products are available for hire, however if you have a requirement for a product that is not shown, don't hesitate to call the Powervamp Rental Division on +44 (0) 1934 643000 or email us at info@powervamp.com.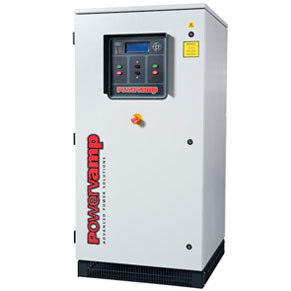 PV90-3
Third generation mobile electrical ground power unit specially designed to meet the sensitive power ...
90kVA output
IP65 all weather controls
Extra large LCD tactile display
12 pulse input rectifier
Click to enquire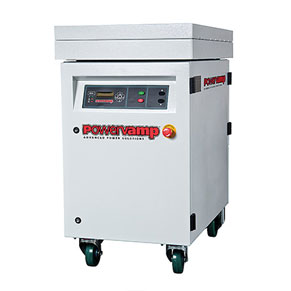 PV45
Mobile electrical ground power (MEGP), unit designed to supply 45kVA for hanger use or, with ...
45kVA output
IP65 all weather controls
Large LCD tactile display
12 pulse input rectifier
Click to enquire

---
Static Frequency Converters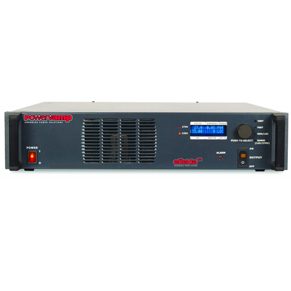 EF1 PPS
Powervamp's AC programmable power supplies are designed for industrial product testing, avionics ...
Standard 19 inch rack construction
Low distortion sine wave output
Selectable output voltage range
Click to enquire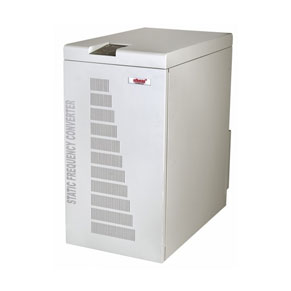 EF20 SFC
3.2kVA-40kVA Single Phase Output Static Frequency Converter Systems provide a high quality single ...
Adjustable Output Frequency
Adjustable Output Voltage
Sine Wave Output
Click to enquire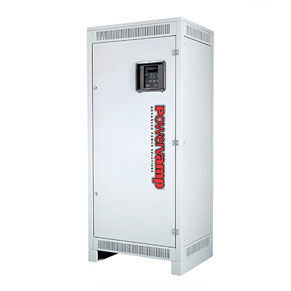 EF33 SFC
Effekta Static Frequency Converters employ high frequency PWM technology (IGBT's) to achieve a ...
Maximum Output 250kVA
Adjustable Output Frequency
Adjustable Output Voltage
Sine Wave Output
Click to enquire