Powervamp's Effekta Static Frequency Converters employ high frequency PWM technology (IGBT's) to achieve a high quality output under all load conditions. The systems are designed with PFC (Power Factor Correction), thereby reducing input current and harmonic distortion.
Power frequency converter
Frequency converters are used to enable adjacent power grids to exchange charge by converting bulk AC power from one frequency to another. They have many applications, including:
Export/compliance testing
Transnational cooperate operations, such as the pharmaceutical manufacture, which often necessitates the use of US equipment in the UK
Avionics, aerospace and defence – as well as many more
Powervamp's Effekta range of static inverters goes above and beyond EN50171:2001 compliance. The EN50171:2001 is the piece of legislation which regulates charger circuits, change over devices and system outputs.
They're capable of:
Clearings a final circuit fault without damaging their own CPD (circuit protection device).
Sustaining a 10-year battery life at optimum working temperature
Maintaining a discharge period of 180 minutes.
For more comprehensive technical specifications, click on the model datasheets below.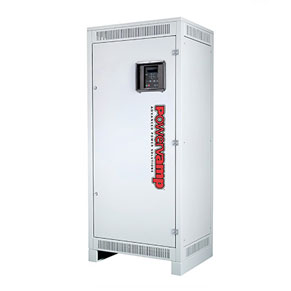 EF33 SFC
Static Frequency Converter
5.0 - 200kVA static frequency converter offering input/output flexibility and ability to be ...
Maximum output 250kVA
Adjustable output frequency
Adjustable output voltage
Sine wave output
More info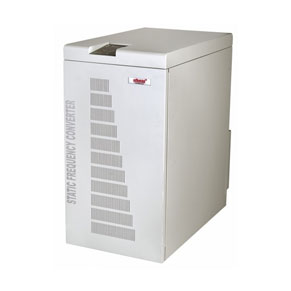 EF20 SFC
Static Frequency Converter
3.2kVA-40kVA single phase output static frequency converter system providing a high quality single ...
Adjustable Output Frequency
Adjustable Output Voltage
Sine Wave Output
Single or three phase input
More info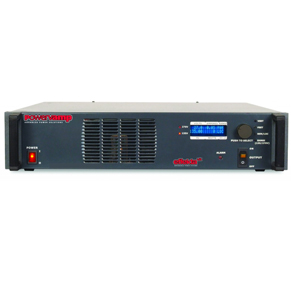 EF1 PPS
Programmable AC Power System
Powervamp's AC programmable power supplies are designed for industrial product testing, avionics ...
Standard 19 inch rack construction
Low distortion sine wave output
Selectable output voltage range
More info