A unique solution for fuelling or de-fuelling an aircraft or helicopter in remote locations has been engineered by UK manufacturer Powervamp.
The 'Portapump' has been designed, and manufactured, by Powervamp for the rapid fuelling or de-fuelling of all types of aircraft using Jet A1 or diesel with a flash point above 37°C.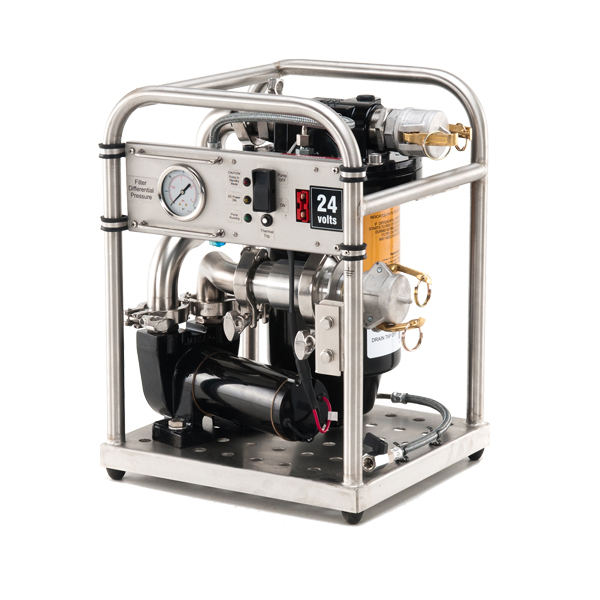 The Portapump can be powered by any 24V/28V DC power source such as a portable GPU and can deliver fuel at a rate of 100 litres, (26.4 gallons), per minute making the product ideal for being transported and used in remote locations.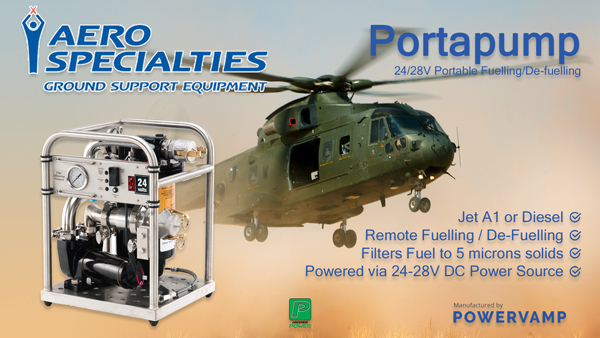 AERO Specialties are the exclusive worldwide distributor of the Powervamp Portapump and can be contacted here: – sales@aerospecialties.com
To view the full technical specification of this product download the datasheet HERE.