Product Information
The Coolspool 260 28V DC battery cart is designed to suit the requirements of a range of applications, from small corporate jet and medium size helicopter operators and FBOs to large fleet operators or FBOs supporting multiple DC business aircraft and requiring more capacity for frequent starts, compressor washes or avionics use. A combination of high-discharge maintenance-free batteries, each of 130 Ah capacity are connected in series to provide 130 Ah capacity. A second set of batteries is added in series to double the capacity to 260Ah.
The Coolspool 260 is available in two nominal output voltages, 26V DC or 28V DC. Upper Fadec limits vary according to the manufacturer's software and for this reason two versions of the Coolspool are available.
All models of cart are fitted as standard with an internal 75A quick- demountable charger/power supply module providing rapid recharge of batteries. Switching from 'charge mode' to 'aircraft mode' allows up to 75A of continuous power to the aircraft for extended avionics use and software updates.
Each Coolspool is fitted with a solid state voltmeter and charge ammeter, lockable heavy-duty push/pull emergency isolator switch, Nato lead set, charge lead and spare wheel. The Coolspool range of battery carts is now recognised worldwide for the massive financial savings in fuel and maintenance they deliver to operators who have replaced diesel GPU's with these silent maintenance and pollution free rechargeable mobile battery cart.
Supplied with: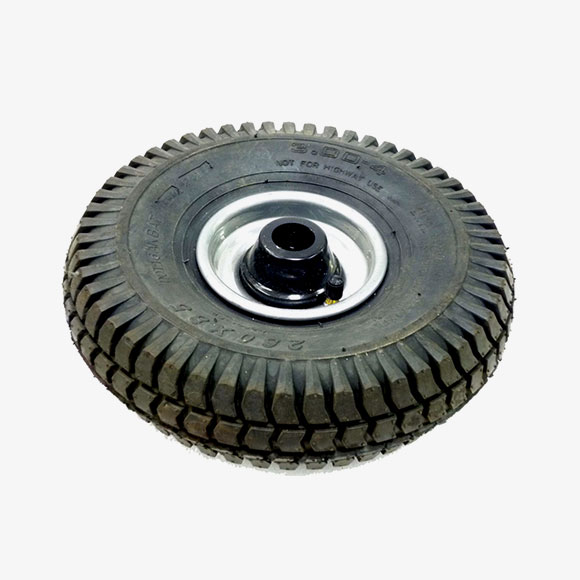 Spare Wheel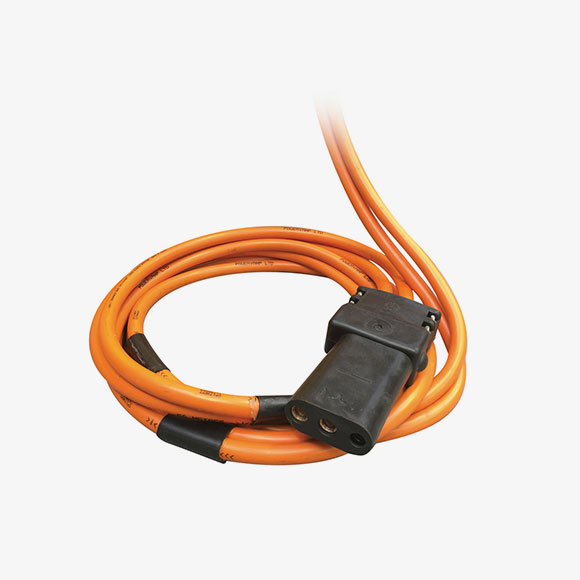 Nato Lead
Typical aircraft*
Coolspool 130: PT6A-27, Makila, TPE 731, GE T700, AE3007, CF34 Coolspool 260: PT6C-67, Makila, TFE 731, ALF 502, HTF7000, RR Tay, or power plants of a similar specification


FBOs, multiple heli-ops requiring heavy comp washes, training, civil and military
Ramp ops – large single shaft and 8–14 seat commuters, limited despatch or regional aircraft
Product Videos
In a series of on-going acceptance trials with various aircraft operators, one of which is shown here at a recent trial in Marseille, France, Powervamp's latest design of compact 28 volt DC battery cart the Coolspool 410, is seen powering the ATR72 aircraft and starting both engines. You will hear the initial turbine spool up under the huge power delivered by Powervamp Coolspool 410 GPU as the starter turns the turbine. As fuel is introduced into the starboard engine the turbine rapidly spools up and becomes self-sustaining. At this stage you will see that the propeller is not turning. This is because the ATR 72 features a "Hotel power Mode" wherein the propeller can be braked with the turbine running at ground idle . This allows the Starboard main turbine to provide the power to all the aircraft systems via the normal starter /generator without the aircraft requiring a separate APU (auxiliary power unit).
This feature allows the aircraft to park at the ramp with personnel operating around the aircraft without the unacceptable danger of a rotating propeller. Once cleared for departure and pushed back, the crew will normally cross start the Port engine, whereupon the propeller brake is released on the starboard engine. What is shown is a simulated ramp operation with lengthy pre-flight checks and a double start with prop brake release and both propellers turning and amps and volts measured in the final successful test of the day.