Product Information
Powered by a Tier IV emission compliant 3-cylinder water-cooled Kubota diesel engine, the JetGo 300, (formerly known as the Coolspool Hybrid 300), is the latest model of Powervamp's compact low cost diesel GPU range. Developed for use by DC aircraft operators and FBOs, all or whom require continuous ripple free power during maintenance work in the hangar or on the ramp during turn-rounds, no other GPU delivers the versatility and convenience of Powervamp's JetGo 300.
This compact and efficient diesel GPU will deliver the continuous 28V power of a TRU from a utility source while in the hangar or instantly switch to self- contained super clean Tier IV diesel power.
The JetGo 300 features as standard single phase AC power for ancillary equipment such as vacuum cleaners, work lights or power tools. 3 x 100A output 28V DC power supplies connected in parallel provide up to 300A of continuous power while providing a useful redundancy feature at reduced output.
Instant power exceeding 2200A, is available for turbine starting. During line ops or maintenance where power above 300A is required for example during hydraulic systems operations, the large capacity of the ultra-high discharge batteries seamlessly delivers the required amperage. Batteries are recharged automatically from either a utility power source or from the internal diesel engine.
Powervamp first conceived the idea of hybrid power in 1995 as a solution for the MOD's ab initio Helicopter flying school. Using a small gasoline generator set supplying a 40A 28V DC power supply through an ultra-high discharge power pack provided the continuous power during the long pre-flight checks for new students. Previously this had depleted the on-board batteries and consistently compromised the daily mass starts of the MOD's fleet of 30 training helicopters.
The latest JetGo 300 delivers 300A continuous power at 28V DC from its diesel generator or from any 3-phase utility supply which allows it to be used in the hangar or any confined space.
110V or 220V AC 50/60Hz** single phase power can be selected to provide power for ancillary equipment such as lights, work tools or aircraft cleaning equipment. A selector switch directs generator output to 28V DC or 110V/230V single phase. The JetGo 300 is available in various configurations and has been in series production for over 17 years. This latest model features simple controls with solid-state electrics and multi-function monitoring. FBOs, regional airlines, and operators can now acquire DC power at a fraction of the cost of a conventional diesel GPU up to 4 times the size and engine capacity of Powervamp's JetGo 300. ** Depending of specification at time of order.
Supplied with: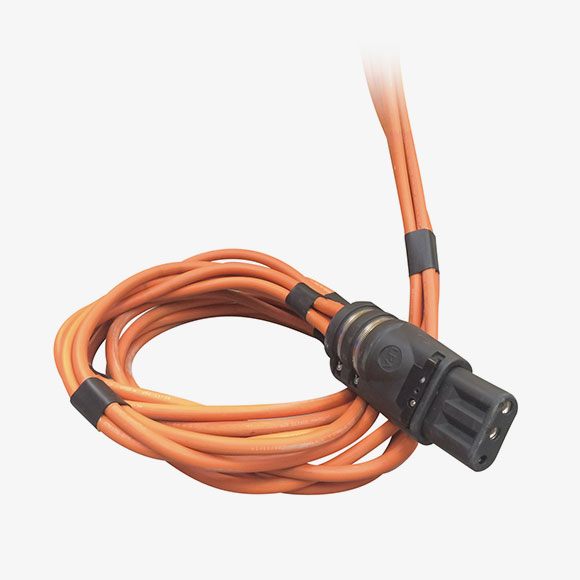 4m Hard Wired Nato Lead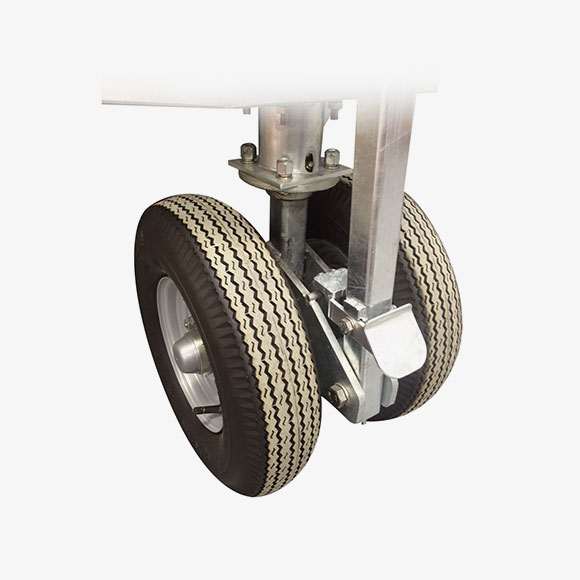 Wheel Brake System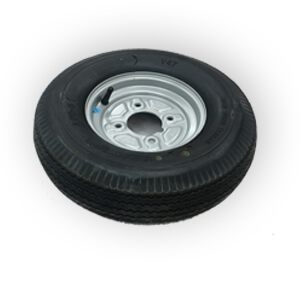 Spare Wheel
Typical power plant*
PT6C-67, ALF 502, TPE331, TFE 731, AE3007A, or power plants of a similar specification

Pre-flights: All DC business jets, small commuters. Air-con: up to 400 amps continuous, peak to 1400 amps, short term 200–400 amps until voltage limit warning.
Turbine starting: All DC business jets