Micron Technology was  originally founded in Boise, Idaho, in 1978 by Ward Parkinson, Joe Parkinson, Dennis Wilson, and Doug Pitman as a semiconductor design consulting company. In 1981, the company moved from consulting to manufacturing with the completion of its first range of 64K DRAM chips.
The company has continued to expand its operation through a number of aquisitions and joint ventures, including several successful collaborations with the American multinational corporation and technology company, Intel.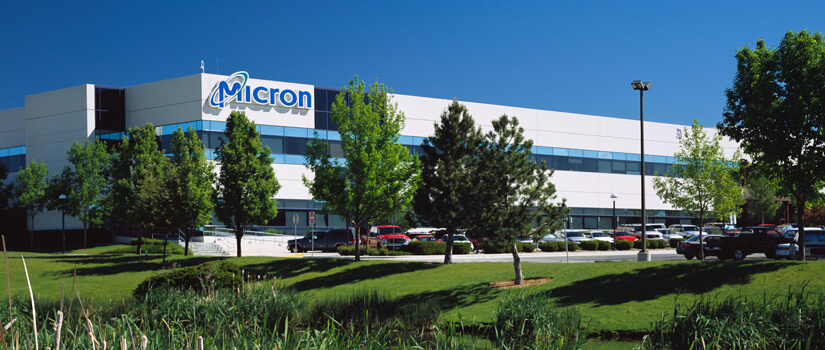 The impressive Micron Technology facility situated in Boise, Idaho.
Over the past 41 years Micron Technology has continued to grow, and diversify, its product range, which subsequently increased its production and management to in excess of 34,000 staff operating within 17 different countries.  Today the company manufactures a massive range of memory and storage solutions including the DRAM, NAND, NOR and 3D XPoint brands and in February 2019, the first microSD card with a storage capacity of 1TB was launched.
"…the engineers were astonished when it was powered up…"
Micron Technology contacted Powervamp worldwide aviation DC distributor, AERO Specialties, earlier this year with a requirement for a replacement GPU, (ground power unit), to provide 28V DC power to their new Gulfstream G280 aircraft based in Boise.  The head of the aviation department had known AERO President, Matt Sheehan, for many years and was the obvious choice to request advice on choosing the most suitable equipment.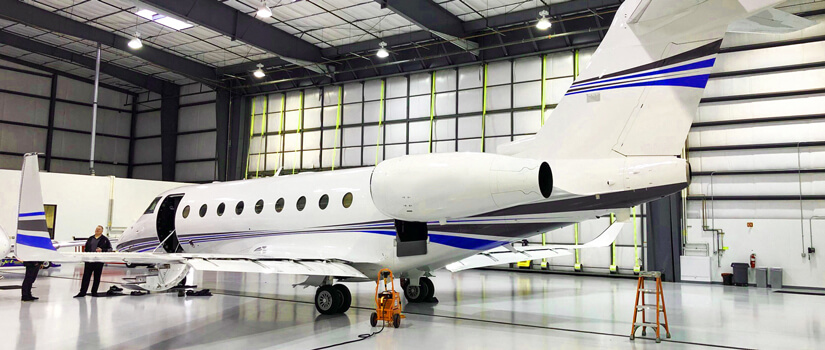 The GPU2400-315 offers numerous advantages over its predecessor – notably its silent operation, portability and output.
Their current GPU was too noisy resulting in the pilots and ground crew shouting to be heard – which wasn't conducive with careful software upgrades or delicate maintenance procedures.  The ageing GPU was also struggling to provide the peak amps that the new G280 required and generally wasn't performing as it was needed to.
"…the GPU is in daily use and can power the Gulfstream up to 6hrs a day…"
The new GPU2400-315 was offered as a direct replacement and was taken to the hanger to demonstrate its capabilities. Despite the engineers initial apprehension that the comparatively small GPU couldn't provide the power, they were astonished when it was powered up, connected to the aircraft and immediately powered the avionics suite, interior lighting and fridge with clean DC power – and silently!
The engineers also appreciated the ease with which the GPU2400-315 could be manoeuvred around the hanger by a single person.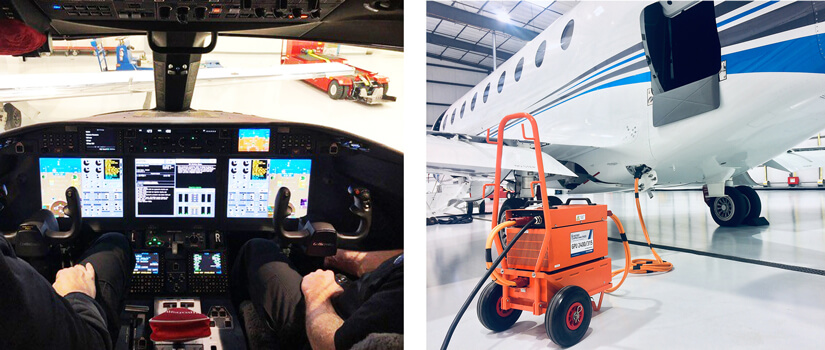 Pilots and engineers now have the confidence to use the GPU for many hours at a time without overheating concerns.
The GPU is now in daily use and can power the Gulfstream up to 6hrs a day to facilitate software programming and maintenance schedules, and even with the cooling fans operating, the very low ambient noise being generated is a welcome change to its predecessor.
Micron Technology were not only impressed with the all-round general performance of the GPU, but also with the customer service and after sales support from the AERO Specialties sales team.
For more information on AERO Specialties, the GPU2400-315 or if you wish to discuss your
own power requirements – please contact info@powervamp.com