Powervamp has considered all aspects of Sidewinder deployment – from initial transport and installation to ease of operation and field service. Working directly with ground handling teams at major UK airports to understand their problems, the design team has created Sidewinder, the ultimate in simple, reliable, airport power transfer systems from converter to aircraft.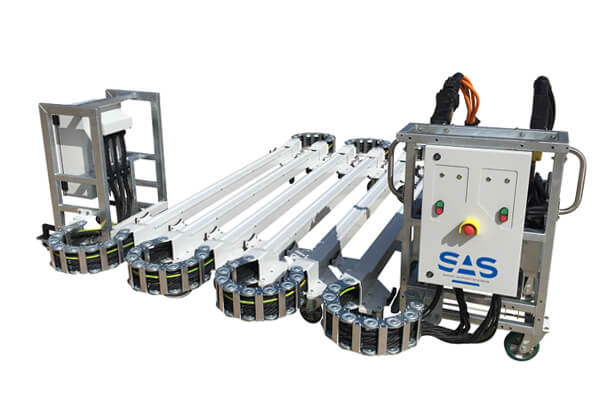 Sidewinder 2
Airport Ground Power Cable Carrier System
Sidewinder 2 cable carrier has been engineered to give airports a simple, reliable power transfer ...
Stowed footprint dimensions now reduced
Large low resistance wheels for effortless deployment
New drag link pivot design for easy maintenance
Emergency stop button located at the basket
More info