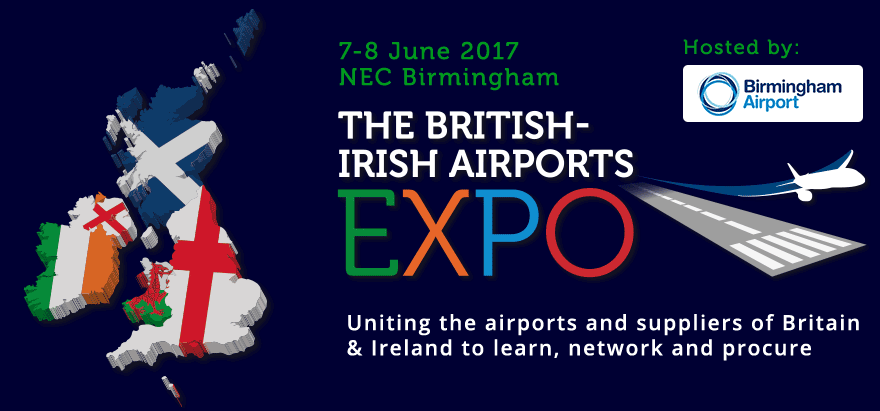 With almost 150 exhibitors, the British-Irish Airports EXPO launch show in 2016 was the largest ever airport industry exhibition staged in Britain or Ireland, where industry suppliers and service providers of all sizes showcased their latest solutions and concepts.
This years British-Irish Airports EXPO has moved to a significantly larger hall at the Birmingham NEC  and expects to grow beyond 200+ exhibitors. The vehicle display area will also increase in size and move inside the venue to offer attendees a display of the latest airport vehicles on the market.
This is the only airport event where national, regional, hub and military airports take equal billing, and where invaluable dialogue between industry stakeholders and the sector's leading suppliers took place in a dynamic environment, breaking the mould of what we have come to expect of industry events.
The British-Irish Airports EXPO will feature a large amphitheatre-style conference stage within the exhibition. The 2016 lineup featured capital development briefings from 10+ top British-Irish airport CEOs, plus other CAPEX, Operations Directors, and senior departmental specialists.
Powervamp is pleased to announce that it will be exhibiting at this years expo and will be showcasing its latest airport equipment including the 'Sidewinder' cable carrier system and the PV90-3 400Hz static frequency converter.
Make an appointment at the exhibition to discuss your power requirements by calling +44 (0) 1934 643000 or emailing our sales team at sales@powervamp.com