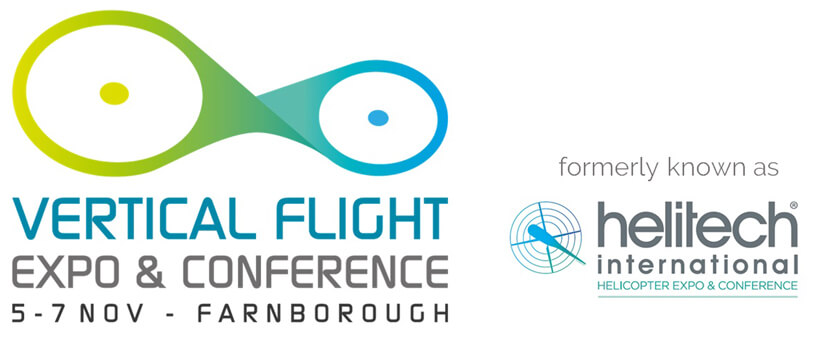 From the 5th – 7th November Farnborough will be hosting a new era of expo, where a passion for flight meets the power of automation. Visitors will find everything you loved about Helitech International, but with a fresh outlook and a new venue at Farnborough, giving you a bold, multi-dimensional experience designed to inspire, inform and connect. With the changes made to Helitech International, the expo has evolved with the fresh new outlook of Vertical Flight Expo and Conference. With the fresh new look and a new home at Farnborough, the event will host attendees from over 70 different countries.
The show will continue expanding its focus beyond traditional rotorcraft to the future of vertical flight and will, as always, be a crucial calendar date for professionals to come together to network, learn and share insights on developments within the industry.
As both conference and expo, Vertical Flight 2019 is the meeting point for the entire supply chain from Government, Emergency Services, CAT, Offshore, Renewable Energy to private owners, Agriculture or Construction. This is where innovators, investors, buyers and regulators come together to make connections and explore the possibilities.
AERO Specialties will be present representing Powervamp as the global distributor of Powervamp GPU's.
If you wish to contact our AERO Specialties representative at this event please email sales@powervamp.com to arrange a meeting.