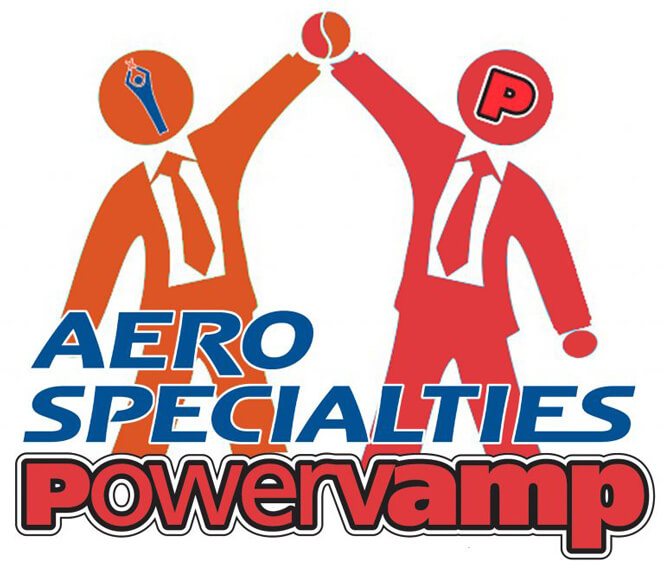 PRESS RELEASE
Powervamp is pleased to announce that AERO Specialties will become its sole distributor of aviation DC ground power units (GPUs) and related accessories with immediate effect.
AERO Specialties has been a highly successful distributor of the Powervamp branded range of GPUs for many years and has attributed numerous sales to its 'hands-on' approach to product promotion, unrivalled equipment knowledge, dedicated sales team and relentless touring of the ground support equipment (GSE) exhibition circuit.
With the increase in demand for Powervamp GPUs, and many new products in development, Powervamp has decided to dedicate its commitment to its core production program and to allocate its front-line sales business to AERO Specialties.
In support of this exciting new development, all future Powervamp manufactured DC products will be produced in AERO Specialties corporate branding.

Powervamp will continue to design, develop, and manufacture its range of GPUs at its UK facility while maintaining its close relationship with AERO Specialties.
The combination of dedicated AERO Specialties sales resource, UK/USA stock allocation, and Powervamp factory support will offer customers an unparalleled experience during every aspect of the purchase process.
Powervamp looks forward to working with AERO Specialties and to support them as the premier supplier of aircraft GSE to aviation markets across the globe.
For more information on the AERO Specialties GSE product lines, or the exciting new relationship between both companies, 
visit www.aerospecialties.com.