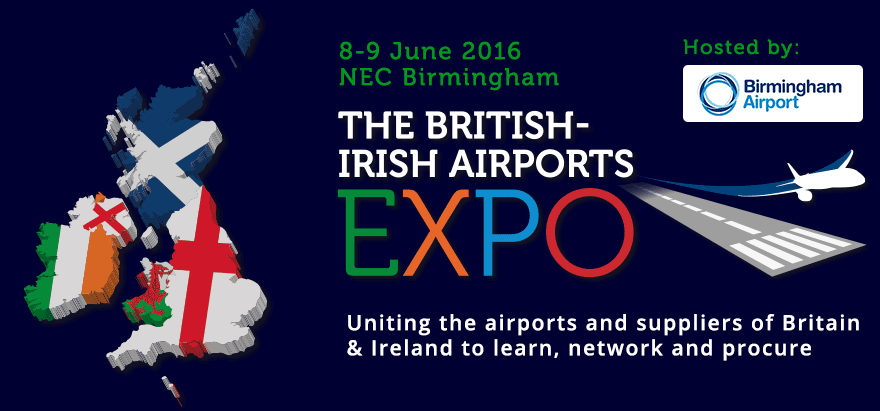 Britain and Ireland are renowned for having some of the most sophisticated and successful airport networks in the world, but until now there has never been a major industry Expo that celebrates this.
A platform is needed for the community to come together from its many regions to share ideas and expertise, and begin planning its next efforts to further enhance efficiency and performance.
"…Powervamp 'Sidewinder' will serve the worlds largest passenger aircraft – the A380."
The British-Irish Airports EXPO is a dynamic, free to attend show providing an invaluable showcasing platform for leading airport industry suppliers and service providers, both large and small. In addition to the biggest Expo of its kind in the region, the British-Irish Airports EXPO will include a leading conference, a tour of Birmingham Airport, and a Gala Party.
Powervamp is pleased to announce that it will be exhibiting at this exciting new event and will be showcasing its latest generation Coolspool 410 heavy duty DC ramp cart as well as the proven PV90-3 90kVA 400Hz fixed electrical ground power unit.

On the stand will be the latest promotional video highlighting the recent success at Birmingham Airport on stand 54 where four Powervamp PV90-3 frequency converters, plus Powervamp's Sidewinder ground power transfer system,  have been installed to the specially refurbished and re-equipped stand to serve the world's largest passenger aircraft – the A380.
Visit the aviation sales team at the exhibition on stand E15, the Pavilion, NEC, Birmingham to discuss your airport power requirements – or call +44 (0)1934 643000 – email info@powervamp.com.
The exhibition runs from 8th – 9th June.