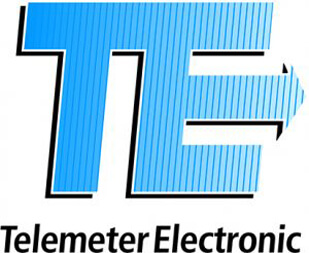 Powervamp is supported in over 60 countries by its network of hand picked distributors and re-sellers.  This network promotes the aviation product lines through exhibitions, product training, demonstrations and concentrated marketing activities and has played an integral part in expanding Powervamp sales and brand awareness. This includes Powervamp's range of aircraft static inverter, ground power units and battery jump starters.
One of Powervamp's long time European distributors is Germany based Telemeter Electronic GmbH.
"…Telemeter Electronic continues to grow to meet the increasing demand in after sales service…"
Telemeter Electronic GmbH specialises in a comprehensive range of electronic and mechatronic components, devices and systems, as well as detailed product knowledge and has amassed many years of experience in a wide variety of applications.

The large Telemeter Electronic facility is located in Donauworth, Germany and is home to their five core divisions
Frank Schrottle founded the company in Munich in 1964, however it soon outgrew its premises and relocated to Donauworth in 1968 and then again just a few miles away to even larger premises in 1996.
Telemeter Electronic continues to grow and in 2011 the company expanded its logistics centre before recently expanding its engineering and service departments to meet the increasing demand for after sales service.
"…Powervamp has worked very closely with Telemeter Electronic over the many years of partnership…"
The company now has 70 members of staff including 15 trainees being taught in 5 different company sectors – Thermo Management, RF & Microwaves, Test & Measurement, Industrial Components and Aviation.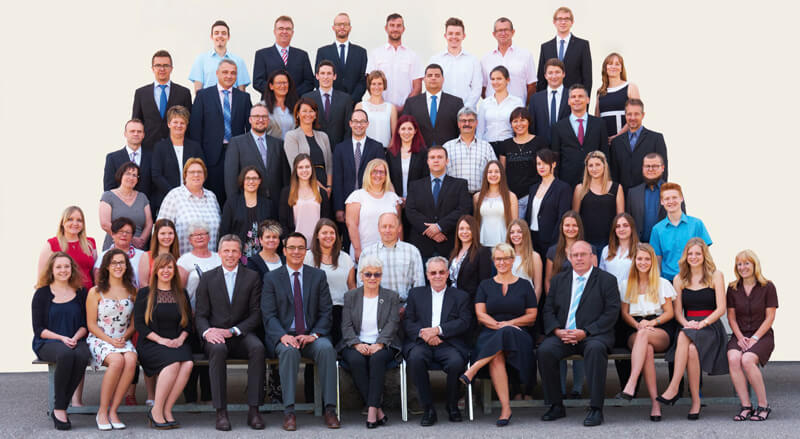 Telemeter Electronics GMBH currently employ 70 members of staff across their various divisions
Telemeter Electronic also provides a graduate training scheme whereby it offers qualified employees jobs within office management, warehouse logistics and media design and print.  The scheme has proved very successful with over 70 graduates having successfully passed through the scheme since it first started.
"…the Telemeter Electronic sales team took full advantage of  the 400Hz training…"
Powervamp has worked very closely with Telemeter Electronic over the many years of partnership and has supported them at a number of key exhibitions including ILA Berlin, Inter-Airport Europe and Aero-Friedrichshafen.  The end result of this support is a much closer working relationship between the two companies due to the concentrated hands approach with product training and technical support.
The time invested by both companies has proven highly successful with a significant upturn in general aviation enquiries being received in both countries.
Telemeter Electronic recently visited the main Powervamp aviation production facility in Barton le Clay, Bedfordshire to receive product training on the latest DC ground power units, as well as given an introduction to the AC 400Hz product range.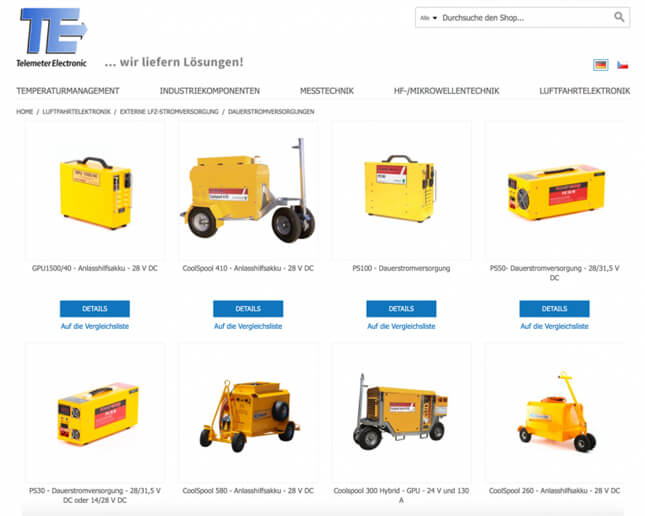 The complete range of Powervamp ground support equipment is profiled on the Telemeter Electronic GMBH website
The visit also included consultation with Powervamp's engineering team to discuss future joint R&D projects.  A number of projects with Powervamps Airport Sales Manager, Laila Engler, are currently in progress.
The Telemeter Electronic sales team took full advantage of the 400Hz training and embraced the opportunity to approach larger European airports with Powervamp supporting them in these new campaigns.
With the future looking very positive for both companies, the continued partnership between Telemeter and Powervamp is key to the future growth of both their respective markets.
For any further information on Telemeter Electronic, please contact them HERE