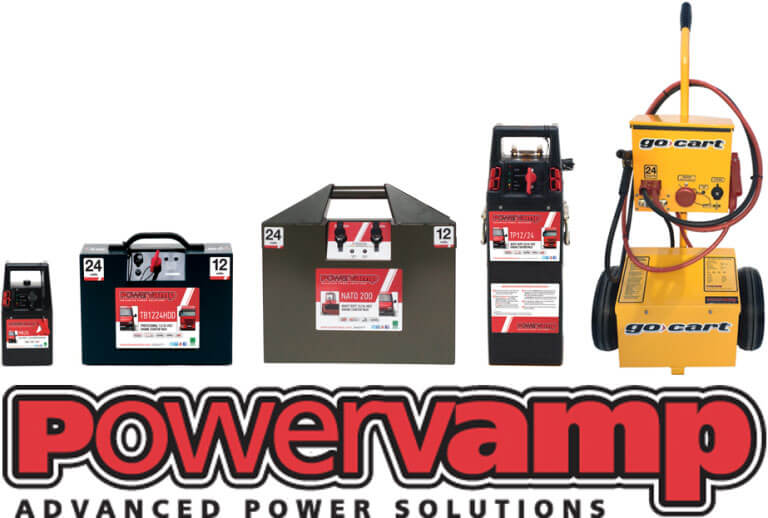 As Powervamp approaches its 25th year of trading, its important to appreciate the product range that introduced the company, its technical capabilities and its commitment to customer service, first to the world.
Powervamp is regarded as a world leader in the design and manufacture of high quality power products for many professional markets, and as such has built a reputation for refusing to compromise on quality when meeting a customers requirements. It was however, the automotive jump start pack market where the company first made a name for itself.
"…the product range was developed with safety for the user and protection for the vehicle…"
Powervamp started manufacture of its battery jump start packs 24 years ago to start small engine petrol and diesel cars with flat batteries on garage forecourts, auction houses and dealerships.
The concept of a powerful, rechargeable dry-cell battery in a bespoke moulded carrying case, that could be used to multi-start 12v vehicles, was new to the industry, but customers were soon convinced once they witnessed the massive cranking ability of the products.

Rail, heavy plant or commercial vehicles – Powervamp have the product range to satisfy any requirement 
The maintenance free, high discharge Enersys batteries were chosen due to their unbeatable characteristics. The batteries deliver up to three times more instant power than a conventional lead acid battery, yet are smaller, lighter and don't suffer from memory effect. They can also hold their charge for over 12 months, ideal when 240V mains power wasn't immediately available to recharge.
The product range was developed with safety for the user and protection for the vehicle. The equipment also needed to be serviced easily, even by the owner, and spare parts are always available to purchase over the phone with next day delivery.
"…Powervamp has continued to develop its automotive products…"
Even the very first Powervamp jump start packs had a battery status display PCB to monitor battery capacity whilst on charge, and in use, as well as a reverse polarity audible alarm.  Voltage spike protection was also installed to eliminate any potential damage to the vehicles ECU whilst starting, giving the user complete peace of mind when purchasing or using a Powervamp product.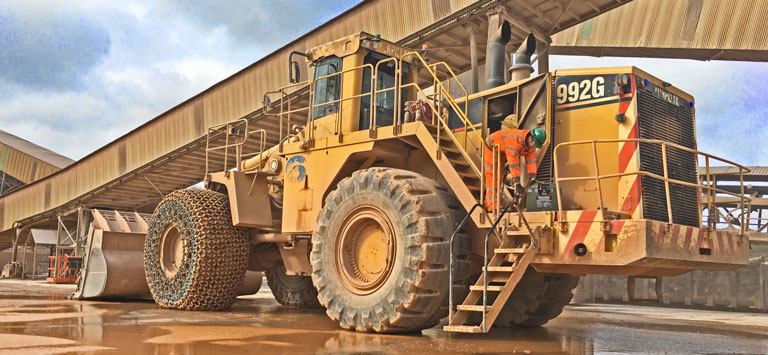 Heavy-duty earth moving quarry machinery rely on the Powervamp Nato 200 Twin to ensure they start first time, every time
Powervamp has continued to develop its automotive products by working closely with the bus companies, auction houses, garage franchises, rail networks and car importers to understand the demanding environments that the products are being operated in.
Today Powervamp still manufactures its range of automotive jump start packs and still uses the same high quality batteries and internal components to guarantee the quality and reputation of the product range.
The company now supplies all products through its UK distributor, Alliance Electronics, but continues to develop new ideas (such as the heavy duty 'Go-Cart' designed for the multi-starting of commercial engines), and remains an innovative manufacturer incorporating ideas from its world famous aviation ground power unit range.
The last 24yrs has seen the company grow from a one-man operation in to a large internationally recognised business with a worldwide distribution network, selling into 65+ countries with a large range of advanced power products…where will the next 24yrs take us?
For further information on any of our professional automotive power products,
please call 01934 643000 or visit our product pages HERE.