Product Information
The ultra powerful Go-Cart is available as a dedicated 12V or 24V DC start cart. Configured for 24V, the cart is designed for the multi starting, or sustained cranking, of large commercial and plant engines. However, configured for 12V, the cart will repeatedly start 12V engines, synonymous with auction houses / car super markets, on a single charge.
The Go-Cart is fitted with high capacity, maintenance free, 45Ah dry cell batteries capable of delivering massive cranking power, making them ideal for maintenance operations such as fuel bleeding, oil pressure build-up, tail-lift cycling as well as frequent engine starting.
The batteries are isolated with a heavy-duty 1000A key switch isolator and the output is protected against short circuit, or excessive engine cranking, by a 750A external fuse.
The standard 2m, 50mm2 highly flexible output cables terminate with fully cast 1000A braided croc clips, ensuring an equal power delivery with minimal volts loss. The cables are detachable to allow for easy storage or replacement and the cart is supplied with a 10A, 3-stage external charger.
Optional accessories include bus plug (cowbell) lead sets, a powerful 24V inspection lamp and an 'on board charge kit' (OBCK) to allow the pack to be charged via a 12V DC vehicle cigarette/auxiliary socket. Longer lead sets are also available. .
Supplied with: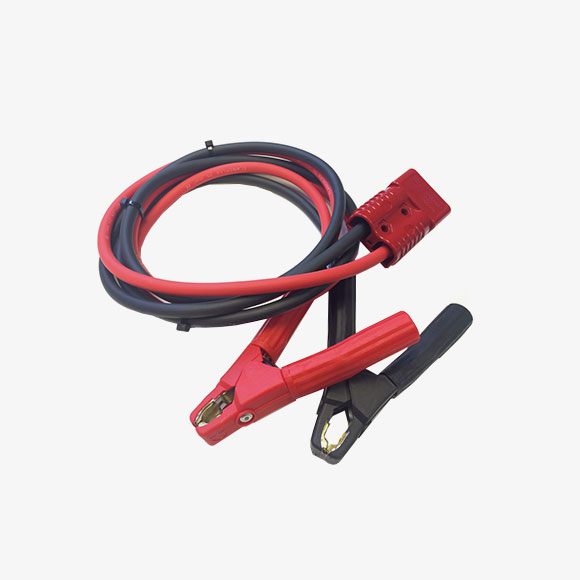 2m Croc Lead Set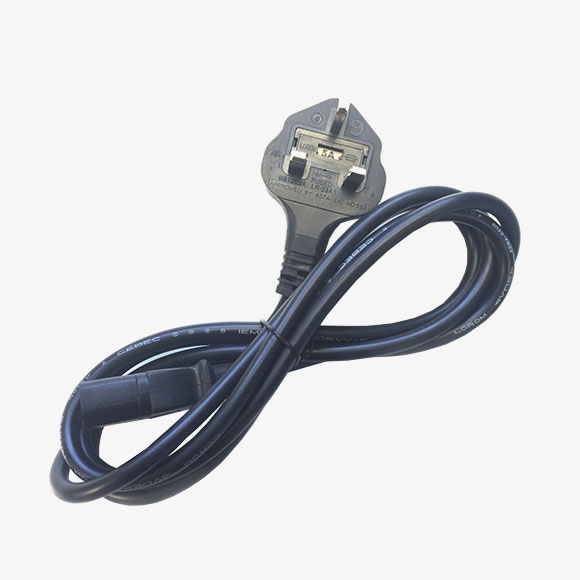 UK Mains Lead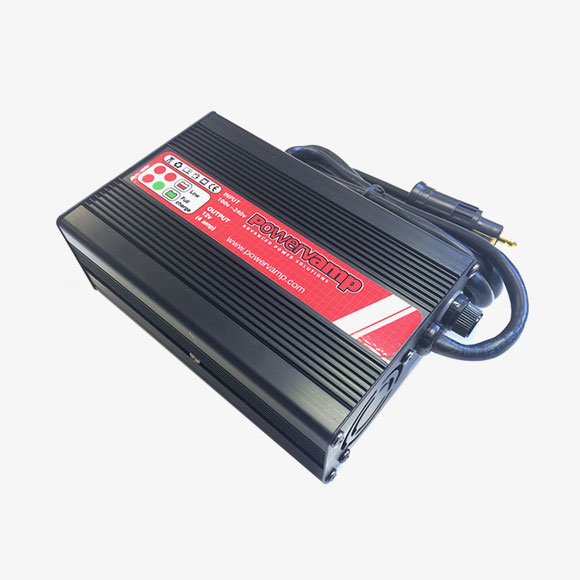 Mains Charger
Optional Extras: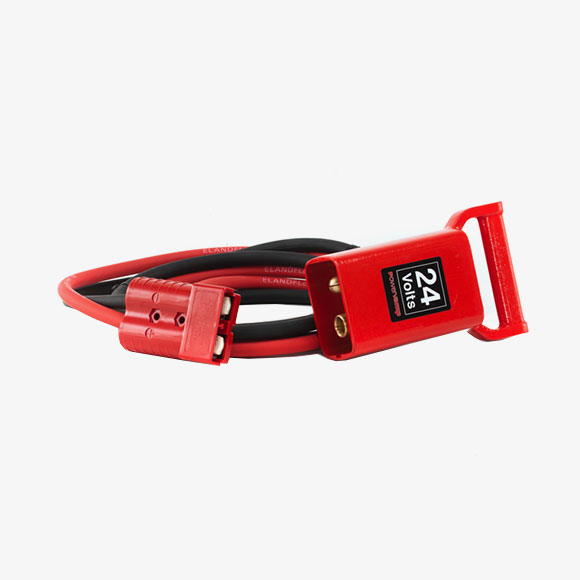 Cowbell/Bus Plug Lead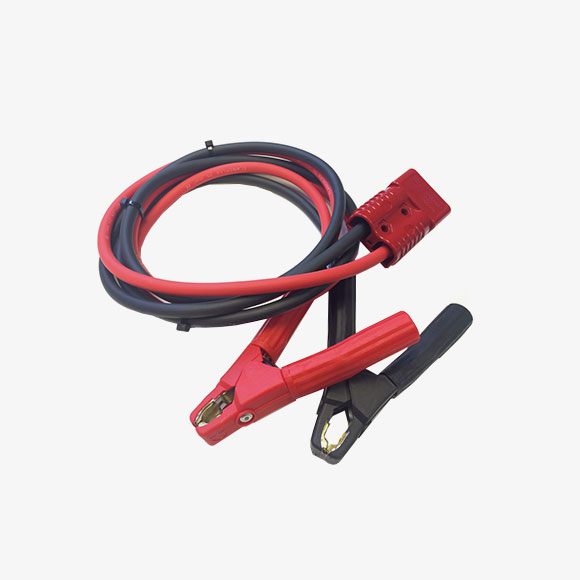 4m Croc Lead Set
Typical power plant*