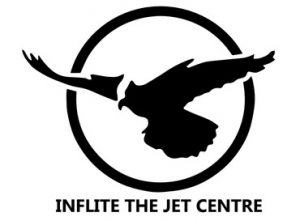 Inflite is a well known and highly regarded MRO with bases at Stansted and Southend Airports, UK.
The Inflite, Stansted team contacted Powervamp in June 2014 as they urgently needed to hire a 90kVA solid state GPU. They had customer aircraft inbound and their Piller electrical rotary GPU had finally become permanently unserviceable after many years of service. To make matters worse for Inflite they did not have the 125A outlet socket required to run the PV90-3 90kVA GPU they hired from Powervamp.
By this time the situation was becoming urgent for them as there was a possibility they would miss the schedule of works expected by their customer. As a temporary solution the Inflite team were forced to start using a diesel GPU based outside the hangar. This was far from ideal and was costing hundreds of pounds a week in diesel and servicing.
As soon as Powervamp became aware of the urgency of the situation we sent one of our field engineers to Stansted. After a thorough site survey and analysis of the existing electrical infrastructure in the hangar we offered a temporary solution that enabled the Inflite team to start using the PV90-3 immediately. We then scheduled a return visit that offered a permanent electrical installation solution. Inflite have since reported the PV90-3 is in constant use and is the ideal GPU for their stringent requirements.
Martin Bonner, Base and Line Maintenance Manager said "Powervamp have provided us with a fast and efficient service and a high quality GPU for hangar use that fulfil all of our requirements. The fact that they could also offer the electrical installation work as well has meant that there has been minimum disruption to our operation."