Eurobus Expo 2018 is the largest event of its kind in 2018 and a highly-regarded fixture on the industry's calendar.  The 3 day passenger transport event is being held from 30th October to 1st November at the NEC, Birmingham.  The expo is held every two years and is a platform for many European manufacturers and suppliers  to make new contacts and showcase new developments in the market place.
300 exhibitors will exhibit a full spectrum of cutting-edge innovations from the latest vehicles and technology to training and services, industry insiders  expect to have their fingers firmly on the passenger transport pulse at Euro Bus Expo 2018.
The 2016 expo proved hugely popular and played host to the launch of numerous new vehicles (amongst the 120 on display), 291 exhibitors, 18 expert speakers and over 9,000 attendees.   The 2018 is shaping up to be even bigger with an increase in exhibitors and pre-registered visitors.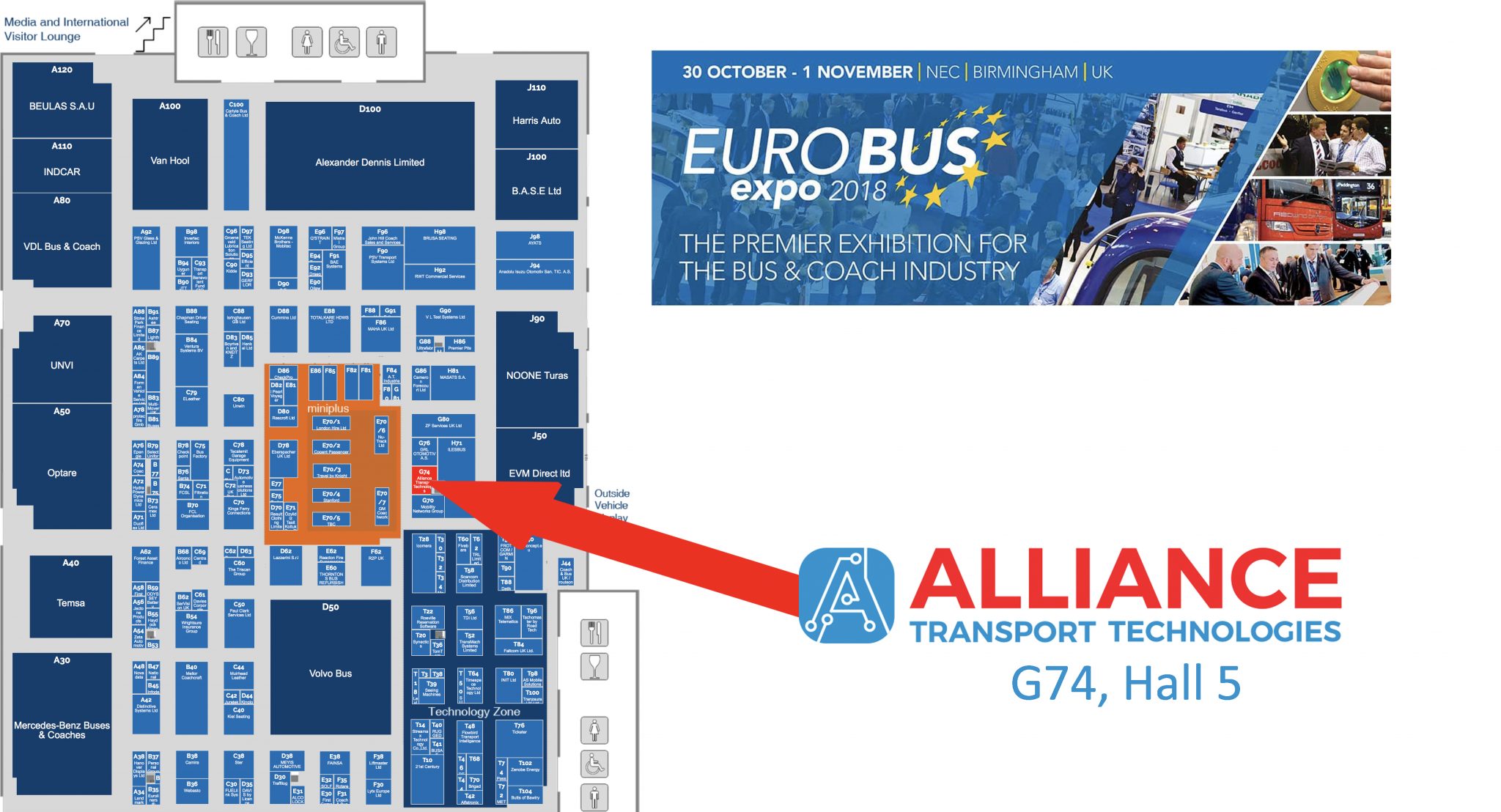 Powervamp will be represented at the expo by their long time UK automotive distributor, Alliance Transport Technologies, who will be exhibiting a large range of jump start packs, as well as their own product lines.
The company specialises in providing leading aftermarket products and services for the bus, coach and commercial vehicle industries and has built up a reputation for its reliable, rapid and responsive maintenance and refurbishment service for vehicle electrical and electronics systems.
Alliance Transport Technologies often provide a faster turnaround, at much keener prices, than vehicle manufacturers and original equipment suppliers.   Among its key service features, it offers a full twelve-month warranty on all aspects of the systems it repairs, not just faulty components.

ATT has been growing steadily, and is currently taking on new customers at the rate of a hundred a month
Alliance Transport Technologies has been the dedicated UK distributor of Powervamp automotive products since 2014 and has the perfect customer base for introducing the Powervamp product line as well as the ability to offer a complete after sales service.
You can view the entire product automotive jump start packs, including the 12/24 Technoboost, Tower Pack, Go-Cart as well as the best selling Nato range, on stand G74, hall 5 Eurobus Expo 2018.
To make an appointment to discuss your jump start pack requirements –
call 0114 2477041 or email enquiries@alliancett.co.uk