Search Workshop Supplies (SWSNI) is a family run business and has been operating in the motor and commercial vehicle industry since 1976.  The company supply into the automotive, commercial vehicle, plant and public transport sectors, but also specialise in garage and workshop equipment.
'Search' was established in 1976 by Gerald Glass, however it wasn't until 1995 that it changed its name to Search Workshop Supplies and relocated to a purpose-built premises at Altnagelvin Industrial Estate, Londonderry.
"…the company is undergoing an impressive extension to the premises…"
Search was the first Irish dealer to secure the franchise for Snap-on Tools in 1976 which they held until 1997. Since then the company has become the main Ireland and UK distributor for several other premium brands.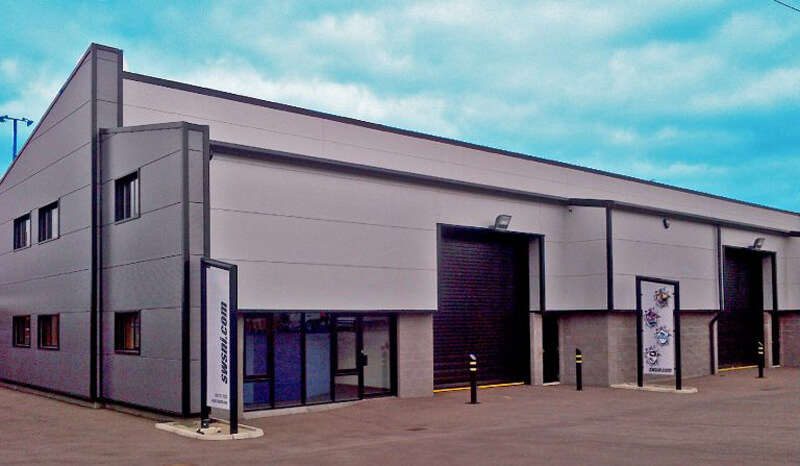 The Search Workshop Supplies facility is undergoing an impressive expansion program
The premises consists of a large office and warehousing facilities, but the company is undergoing an extension to the premises, with an additional 2,500 sq.ft. warehousing and 1,000 sq.ft. of office space giving an impressive 26,000 sq.ft. overall.
"…the company continues to expand its portfolio by introducing quality product lines…"
The garage fit-out part of the business continues to flourish with SWSNI having recently completed a major contract for the main Volvo Truck and Bus dealers, Irish Commercials, at their new depot in Santry, North Dublin.
SWSNI supplied all equipment to fully kit seven double-bays offers including a Volvo truck and bus maintenance workshop, and also contains the company's Partech division, which supplies parts for all makes of trucks, buses and trailers.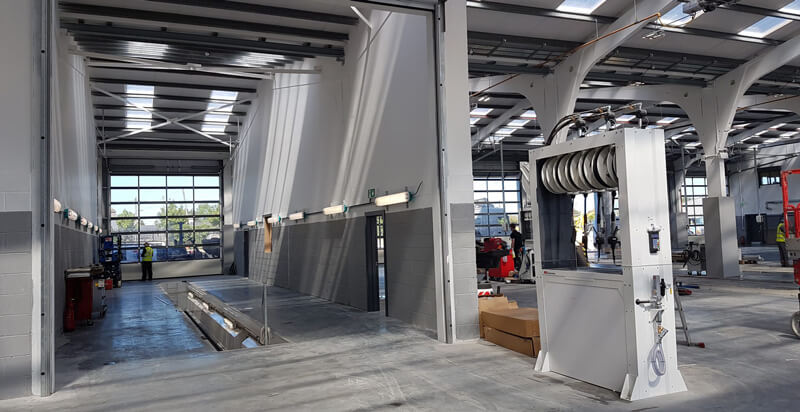 The new Irish Commercials depot in Santry, North Dublin benefited from a complete SWSNI fit-out
Gerald's sons Simon and Lawrence now run the business which employs 20 staff  to oversee the country wide customer base.  The company continues to expand its portfolio by introducing quality product lines into its range of garage equipment…which is why SWSNI represents the Powervamp range of automotive jump start packs and accessories in Ireland.
"…I was pleasantly surprised at just how professional the Powervamp staff were…"
SWSNI first came in contact with Powervamp after bidding for the prestigious Translink contract to supply workshop equipment, consumables and jump-starting equipment. Despite tough competition, SWSNI won the contract and are responsible for servicing 22 bus depots throughout Northern Ireland.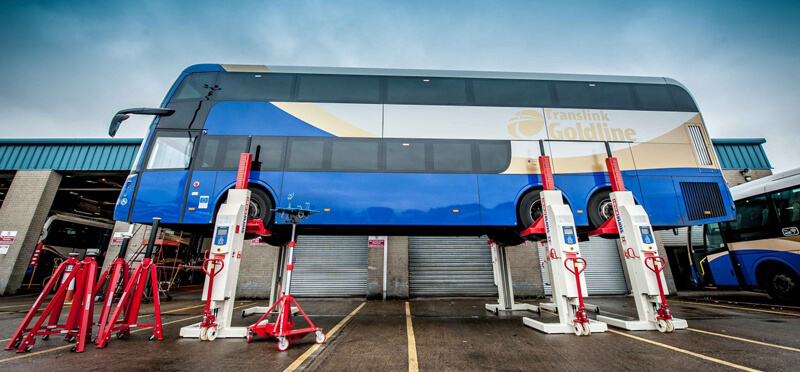 Translink are users of both Powervamp and Search Workshop Supplies workshop equipment
Each depot had at least two heavy duty Powervamp jump start packs in regular use, meaning it was only a matter of time before SWSNI would need to make contact to discuss supply. Sales and Service Manager, Jonathan Glass recalls, "I was pleasantly surprised at just how professional the Powervamp staff were and once we had discussed the potential business with Translink and beyond, they were extremely helpful in recommending which products and spares we should carry."

With over 5000 product lines on the shelf, SWSNI has evolved into a 'one stop shop' for the commercial workshop industry 
With a number of stock orders being placed for a mix of multiple jump start packs and accessories, the decision was made to make SWSNI the main Irish distributor of Powervamp products for the whole country.
"…we're hungry for business and are targeting new accounts…"
With two years of sales, and a substantially larger customer base including haulage, coach and bus, plant and rail customers placing repeat orders for the jump start packs, the future is looking very positive for the partnership with Powervamp.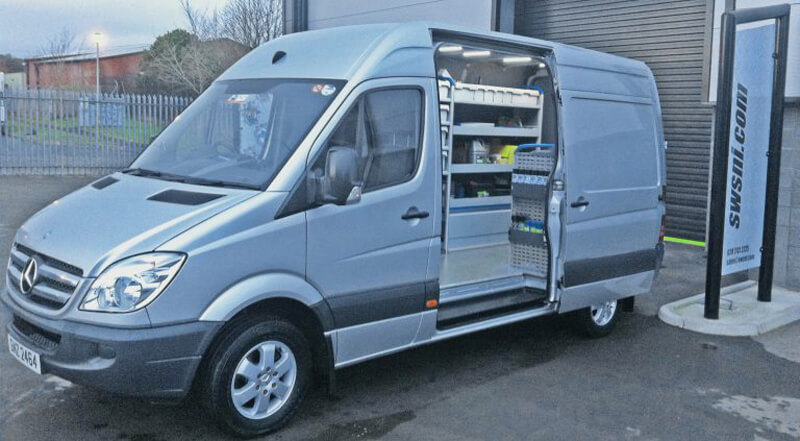 Search Workshop Supplies Service Team offers a complete support package to the increasing number of commercial customers
As the jump pack sales increase, so too does the service work and SWSNI have seen a sharp increase in the amount of repairs going through their dedicated service centre. The Service Team are kept busy carrying out urgent repairs and upgrades to the full range of Powervamp products.
"We are keen to expand our business"notes Jonathan Glass, "not only are our premises being increased through a series of extensions, but we're hungry for business and are targeting new accounts with local councils.  We also see some real potential in moving into the aviation market too, with the continued support from Powervamp."
Powervamp are specialists in aviation power supplies, offering a range of products including aircraft static inverters, ground power units and emergency lighting solutions.
To discuss your jump-starting, or general workshop equipment, requirements with
Search Workshop Supplies – call UK: (028) 7131 2225 or IRL: (01) 506 0572